Well, if you've landed on this page after painfully browsing through dozens of web pages giving useless info, then I truly feel the agony, because most of them list cheap cars with sunroof without any analogy, and that's why, being a car fanatic, I decided to compile this list, and not just another bullshit list of cars with sunroof.
Now, I totally understand that you're looking to buy a car that's not going to burn holes in your pockets, and at the same time, probably your spouse/gf/kid or you, really really love the sunroof, and you're looking for that magical combination.
So, without further ado, let's look at the first contender, the new i20, perhaps one of the only affordable hatchback cars with sunroof 
All New i20:

The all-new

Hyundai i20

would borrow most of its striking features and design from its Euro-spec counterpart, flaunting the sexy 10.25 in touchscreen, LED illumination, 

sunroof

, machine-cut alloys, and a whole lot more.
You get the mental peace of owning a Hyundai car, which is reliable, affordable, and easy to maintain, without compromising on the sunroof element, and looks, making i20 Asta (O) the ideal fit for all reasons at a price tag of Rs 724,460 (ex-showroom); the on-road price in your city may vary, but it'd still fall under the 10 lakh bracket easily.
2. Hyundai's smallest SUV – Venue 
Well, technically it's a hatchback SUV Crossover, dubbed as the brand's smallest SUV, new Hyundai Venue packs everything you need, including a sunroof, but the bad news is that only the top-spec Venue SX Plus 1.0 AT Petrol is equipped with the sunroof you're looking for, and doesn't necessarily make it one of the cheap cars with sunroof. 
I'm not a fan of 1L cars, so the 3-cyl, 1L turbocharged petrol engine isn't something that would impress a petrol-head like me, but nonetheless it pumps 118bhp, and 172NM of torsion, thanks to its new 7-speed dual-clutch auto transmission ensuring a hassle-free city ride.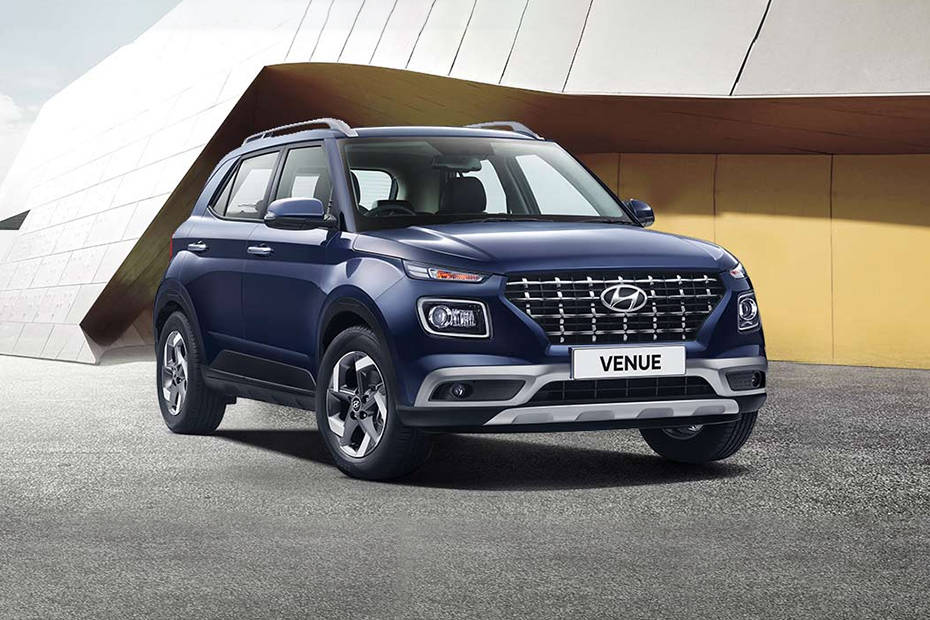 3. New Kia Sonet – If you're not in a hurry to pick up a brand new car or looking to take advantage of the 2020 pricing, I'd recommend you to wait for the upcoming Sonet, flaunting the premium 7-speaker, 10.25 HD Touch Screen Navigation System, and a sharp Tiger Nose Grille.
With an ex-showroom price of 9.99L, it makes another good bet for the budget-conscious buyers, and of course, then you've the existing Kia Seltos too! 
4. Honda WR-V
It's a great choice for the Honda fans at just above 10 lakh mark, with 1498cc engine, and impressive steering wheel With Cruise Control, and a plethora of options. 
The New Honda WR-V starts at 8.5 Lakhs, but of course the top-end with sunroof would be well past the 10 lakh mark, but 7in touchscreen screen with Android Auto and Apple CarPlay, automatic climate control, and the engine-start-stop button make it a chic-option in its segment. 
Other Good Cheap Cars with Sunroof Worth a Consideration
Well, the list would be quite long, if I covered all the options in detail, so i'm just listing down the other options that are worth a shot too, including but not limited to 
Ford EcoSport

Kia Seltos

Mahindra XUV 300

Honda City 

Hyundai Verna

Hyundai Creta
I already own the Hyundai Creta, my friend drives a Honda City, another one owns the Seltos, and his brother has a Verna, and another good buddy drives the EcoSport, but I didn't cover them in detail, as I had already done my research on them, and covered each of them in my other lists such as best diesel cars under 15 lakhs  
You might also want to read my post on best automatic car under 10 lakhs and I hope you enjoyed reading this unorthodox, unbiased list of 4 of the cheap cars with sunroof; well, I'd rather like to correct myself – affordable cars with sunroof, because nothing good comes for cheap!